Geant4 is one of the main tool used in space radiation environment simulations.
sr-niel treatment has been embedded in Geant4 since 2011 with the single scattering classes for protons and ions (G4IonCoulombScatteringModel) and electrons (G4eSingleScatteringModel). In the current geant4 version, sr-niel depositions in elements and compounds can be obtained by means of test58.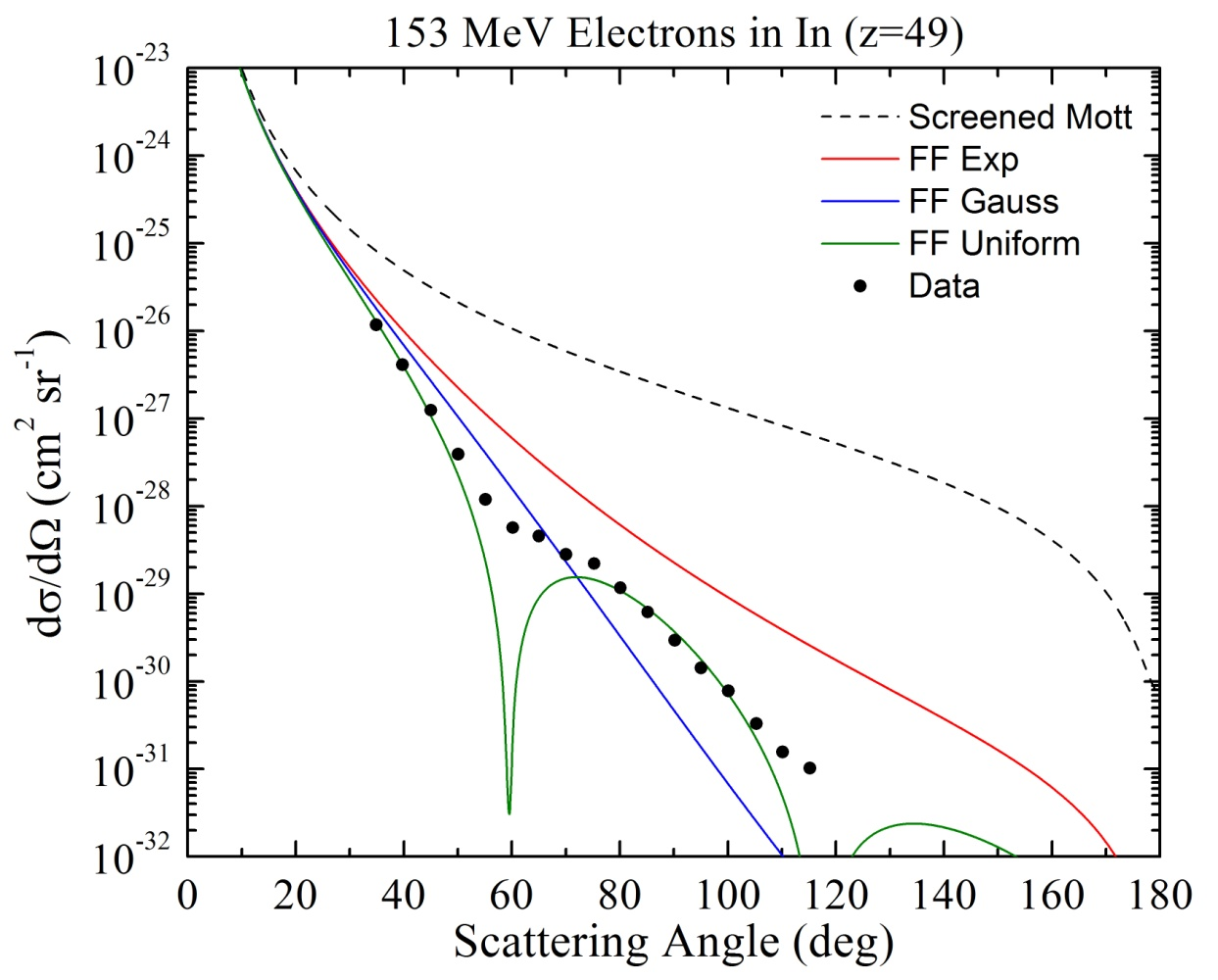 Figure 1: Differential cross section as a function of the scattering angle for 183 MeV electrons in indium. Points are data, lines are simulation with different form factor options: none - black, exponential - red, Gaussian - blue, flat - green. (from A. Bagulya et al. (2017)).
This work was partially supported by ESA contract 4000116146/16/NL/HK with title "Non-Ionizing Energy Loss (NIEL) Calculation and Verification".
References
A.Bagulya, J.M.C. Brown, H. Burkhardt, V. Grichine, S. Guatelli, S. Incerti, V.N. Ivanchenko, O. Kadri, M. Karamitros, M. Maire, K. Mashtakov, M. Novak, L Pandola, P.G. Rancoita, D. Sawkey, M. Tacconi, L. Urban, Recent progress of Geant4 electromagnetic physics for LHC and other applications, 22nd Conference on Computing in High Energy and Nuclear Physics Conference (CHEP 2016), San Francisco, October 8-14 2016, IOP Conf. Series: Journal of Physics: Conf. Series 898 (2017) 042032;
doi :10.1088/1742-6596/898/4/042032